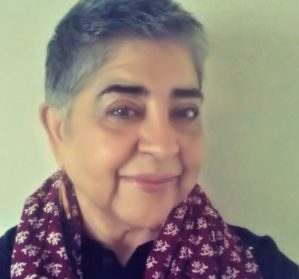 ASEEFA MERALI
LINC Representative (2021-2023)
Pronouns: She/Her/Hers
Aseefa Merali is passionate about making a difference in the lives of newcomers through provision of English language training. Aseefa is a racialized settler from Uganda and is fortunate to live, learn, work and play on the traditional and unceded territories of the Coast Salish Peoples. She has worked in the EAL sector, in leadership and instructor capacities, for over 15 years. Currently, she is a LINC instructor. Through her work, Aseefa has witnessed how impactful and transformative language acquisition can be for newcomers. Aseefa is committed to social justice and has engaged in grassroots activism and advocacy most of her life. She has been an active BC TEAL member and looks forward serving on the Board.