BC TEAL 2023 ANNUAL CONFERENCE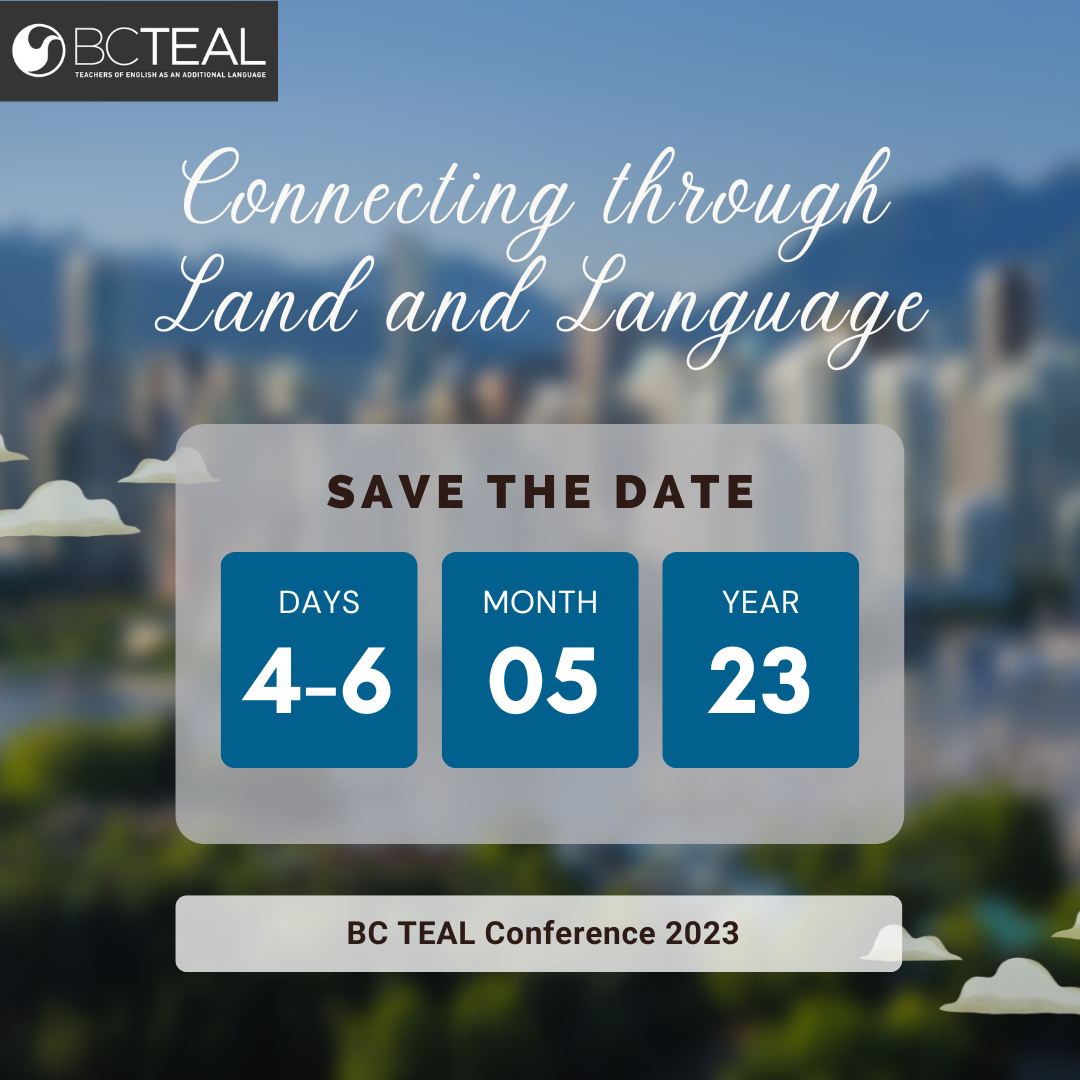 Mark Your Calendars!
BC TEAL is proud to present our 2023 Annual Conference: Connecting through Land & Language Mark your calendars to make sure you don't miss out. Don't miss this opportunity to engage with your peers, learn from wonderful speakers, and spend time immersed in the landscape of language and learning.
This will be an in-person event

Save the Date: May 4th - 6th, 2023
Theme: Connecting through Land & Language
Location: UBC
Stay tuned for more details