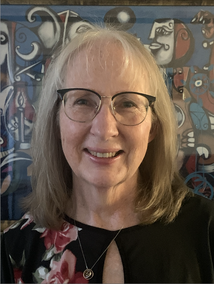 CINDI JONES
Executive Director (2023)
Cindi is a highly experienced and accomplished educator in the field of English as an Additional Language (EAL), with over two decades of experience. Throughout her career, Cindi has taught EAL students in a variety of settings, including public post-secondary institutions, LINC programs, and private for-profit schools, both in Canada and overseas.
Cindi has been an active member of BC TEAL for many years, serving in a number of leadership roles. She has been an integral part of the organization's efforts to support EAL educators across the province, particularly during the pandemic. As president of BC TEAL, Cindi provided strong and steady leadership during a challenging time, ensuring that the organization remained responsive to the needs of its members.
In addition to her role as president, Cindi has also served as treasurer and as a member of the Professional Development (PD) Committee. She has chaired and co-chaired a variety of in-person and virtual conferences, helping to provide valuable opportunities for EAL educators to learn from each other and stay up-to-date on the latest trends and best practices.
Outside of her professional work, Cindi is a passionate yoga enthusiast, curious cook, and aspiring golfer. She loves engaging with BC TEAL members and is always eager to have a conversation. If you have any questions or would like to connect with Cindi, please don't hesitate to reach out!